---
---
USDA Local Food Compass
"Want to eat local? The Department of Agriculture put together a fully searchable map of the local food projects, farmers markets, and food hubs in your area."
2013 White House Holiday Fun Page
2013 White House 2013 Year in Review
2012 White House Christmas Cookie Recipe to Print-out
---
White House Christmas Photo Gallery
---
USA Agriculture Dept Choose My Plate Kitchen Chemistry Omnibus Guide
USA Epicurious articles, guides and recipes
---
Kosher Cooking: The Shiksa Blog
**** Spry Healthy Recipes and Nutrition
Recipes from Jonesborough Farmers Market: Locally Grown Network
The Nosher Jewish Learning Recipe Blog
**** D'Artagnan Recipes and Gifts

**** Old Farmers Almanac
is a revered icon from our yesteryears as self-sustaining and interdependently independent communities constituting a "brave and free" fledgling Protestant (and deist) nation
**** Farmers Almanac Recipe Collections

****
Humane Society of the United States Meatless Monday Recipe Collection

**** The Food Arts
blog is a clearly-organized compilation of temptingly easy home-created recipes
**** The Country Cookbook
Historic Wilson Farm's outstanding compilation of classically traditional-to-newly innovative New England tablefare recipes
**** New York Times Farmers Market Recipe Generator

**** Slow-Cooker Recipes
is a temptingly-displayed contributor-driven Facebook page compilation
**** The Smithsonian Center for Folklife and Cultural Heritage
an omnibus resource for "traditional knowledge and artistry [of] diverse contemporary cultural communities in the United States and around the world"

---
---
---
White House 2013 Year in Review
---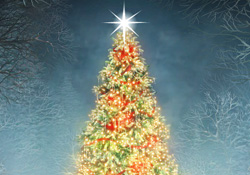 ---
---

---

**** Appalachian Old Fashioned Stack Cake Recipe & The History Behind It ****

---
One Hundred Dollars a Month
cybersite and newsletter is a fabulous resource for healthfully frugal homesteading and kitchen-to-table gardening.
---
---
---
Older Larder (1996 through 2007)
Recipes for Main Courses
Recipes for Side Dishes
Share your favorite country recipe
---
Funeral Notes (1946)

We're burying part of him today
In Hickory-Grove Church Yard.
We can't put him all here,
For his grave
Spreads over a few rocky acres
That he loved —
Where peach blossoms bloom, and
Cotton stalks speckle the ground
On a Georgia hill.

Forty years he's been digging
And plowing himself under
Along these cotton rows.
Most of my Dad is there
Where the grass grows
And cockle-burrs bristle
Now that he's gone...

We're covering him in March days
When seeds sprout.
And I think next Autumn
At picking time
The white-speckled stalks
Will be my old Dad
Bursting out...

-- Rev. Dr. Don West






Graphic above: "Summer," quilted wallhanging by Margaret Gregg, Abingdon VA
---
---
"Last fall, Adbusters and six design magazines printed First Things First 2000. An updated version of a 1964 declaration, FTF 2000 states that too much design energy is being spent to promote pointless consumerism, and too little to helping people understand an increasingly complex and fragile world. It was signed by 33 high-profile designers, and has since been signed by hundreds more." -- Adbusters
---
"In New Jersey, elementary school kids filled out a 27-page booklet called "my all about me journal," basically a marketing survey for a television channel. Students in Massachusetts spent two days tasting cereal and answering an opinion poll. ZapMe! corporation puts "free" computers and internet hookups in schools. Then they monitor your web browsing habits and sell the information, neatly broken down by age, gender and postal code, to their customers." -- Adbusters
---
Return to
A Country Rag Table of Contents

Go to
A Country Rag Misty Blue HomeTown Links








Questions? Comments? Suggestions? Email admin@acountryrag.org .
---
Original material © A Country Rag December 2013. All rights reserved.