---
---
go to
Travel Time Too!
---
---
Music!
Band: Tedeschi Trucks YouTube Channel
Piano: Glen Hoban YouTube Channel
Mandolin: David Grisham YouTube Channel
Guitar: David Broza YouTube Channel
Full Concert Videos You Tube Page
---
---
Precious Products Recommendation: Jacquie Lawson-gifts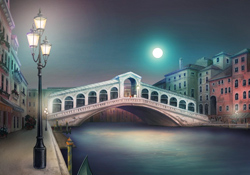 ---
Free Choice Alternatives: Homestead Survival
One-Hundred-Dollars-A-Month Blog
---
---
---

___ Return to top

---
---

Free Choice Alternatives: Gatewood Journal
---
"Home -- that blessed word, which opens to the human heart the most perfect glimpse of Heaven."
-- Lydia M. Child (1802-1880), abolishionist, activitist, novelist, journalist, and poet who wrote extensively on justice issues for Native Americans, African Americans, and women
"Our life is frittered away by detail.... Simplify, simplify."
-- Henry David Thoreau (1817-1862), writer, dissenter, transcendentalist jailed for tax-resistance to the Mexican-American War and author of Civil Disobedience, arguing that conscience should be one's ultimate guiding light and influencing Gandhi and King
Meditations/prayers from Silent Unity's 2008 On Sacred Ground calendar:
"I am always in the presence of God, the presence of peace."
"The abundance of God is everywhere present and flows to me in fulfilling ways."
"I have instant access to the mind of God, and I am divinely directed in all I do."
"I am safe and secure in the presence of God."
"Through the life of God within, I am strengthened and renewed."
"With the love of God in my heart, I radiate peace to the world."

---
Go to Intro -- Go to Epilogue