I just realized that I'm probably the first woman worldwide to create at the onset of The Internet Era her own uniquely-structured market-based website -- briefly successful commercially and popularly until hit with over fifty fiercely-focused and unjustfiably indefensible crimes against my business, life, identity, freedom and all my other property --which slowed me down for awhile. And it and I still IS but it's expanded its functionality while mine is physically diminished from all the assaults, and natural aging here in my seventh decade carnalized on seethingly suffering earth. The site has been dedicatedly judeo-christian, lowkey evangelical, since its conception and throughout vicious viscissitudes intervening because that is the spiritual path, culture and tradition of my native homeland and family generationally, supposedly back to expansionist King and Holy Roman Emperor Charlemagne.
---
oh, Prince of Spelling, where are you? I left my shoe upon the stair, hoping you'd trip and fall from it and notice my unsympathetically cold stare upon your incoherently crumpled remains or hear my muttered, "So there" for your criminally insane rules. vicissitudes
---
"God gives me grace, but the devil gives me style." --old country saying



---
~ ~ ~

---
A Country Rag StudioSite
"Daytrippin The Lochs"
npr clinton-no-longer-the-dominant-campaign-fundraiser
businessinsider Hillary Clinton's biggest problem isn't going away yet
nytimes migrant-borders-europe
nytimes The Migrant Crisis in Europe: Readers' Questions Answered
IA&WM ElectricSheep Collection


nytimes trippy-photo-collages-eric-t-white


vanityfair 40 Minutes In Benghazi: Benghazi-book-fred-burton-samuel-m-katz
nytimes new-york-city-stories Dispatches
nytimes readers-respond-to-article-on-the-death-of-george-bell
grace farms open space for people to experience nature, encounter the arts, pursue justice, foster community, and explore faith
ushistory John Winthrop's City Upon a Hill
"Therefore lett us choose life,/ that wee, and our Seede,/ may live; by obeyeing his/ voyce, and cleaveing to him,/ for hee is our life, and/ our prosperity."
the-art-of-william-faulkner-drawings-from-1916-1925 openculture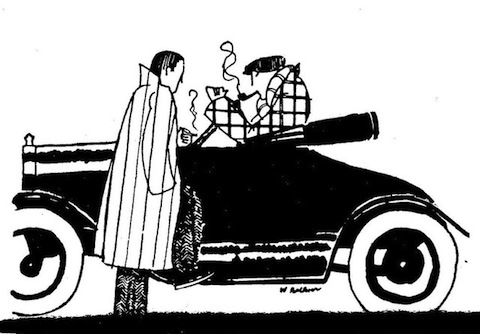 1stdibs introspective-magazine
nytimes slideshow: decade-of-dominance
dailymail Investigation-Hillary-s-email-server-focuses-Espionage-Act-10-years-jail
---
OneStep Gateway
A Country Rag Banner Page
---
text and graphics c. Jeannette Harris and A Country Rag, Inc. October 2015. Jonesborough, TN. All rights reserved.
buttonbass.com

"You come at the king, you best not miss." -- Omar in HBO's "The Wire"